The dark web is famous in many countries, with the US ranking first. After that, European countries are mainly competing with each other in terms of dark web users.
From the UK to Hungary, many European countries have been ranking high in their interest in the dark web. This is why you may be wondering about the reason behind these statistics.
So, let's learn more about the popularity of the dark web in Europe.
Why Is The Dark Web Famous In Europe?
Let's look at some reasons why Europeans are interested in the dark web:
Ransom Payments Are Mainly Performed On The Dark Web
The main reason people use the dark web in Europe is to complete ransom payments. Cyber-attacks in Europe are highly common, and most criminals use ransomware to target people. Such attackers mainly receive payment through the dark net.
For example, more than 236 million ransomware attacks took place in Europe in the first six months of 2022. This is why many regular citizens download the Tor Browser and use the dark web. Many Europeans have also shifted towards using the dark net to protect themselves from cybercriminals.
Always protect yourself on the surface web using security tools such as antivirus software to save yourself from being targeted by criminals. This will prevent you from entering the dark web world. It is common for people to continue using the dark net after ransom payments because the web piques the curiosity of people.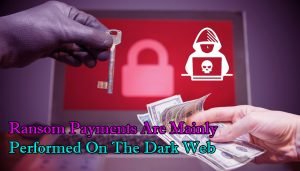 European residents mainly use digital crypto wallets for paying ransoms because that is what hackers accept. Receiving money through the dark web also makes the transaction difficult to trace, offering relief to cybercriminals.
So, the dark web in Europe is used by both people who pay ransom to hackers and those who attack residents with malware to get money.
Transferring Crypto Funds Is Easy On The Dark Web
While many people in Europe use the dark web for ransom payments, a lot of them also use this web for personal crypto transactions. You may want to benefit from a dark crypto mixer to obscure your coin's blockchain history. Such security methods make transactions almost untraceable.
Europeans also use the dark web for fast crypto transactions. Sending Bitcoin and Monero to others will take less time on the dark net than sending real-time money. This is because some banks may block you from using your card on the dark web.
The best thing is that some dark links can also help you enhance the fungibility of your coins. You can present them as new coins by sending them through a mixer to hide past illegal connections. It is also reported that the cryptocurrency market in Europe will increase by 13% by 2027.
This is why it is likely that dark web European crypto users will increase with time. The dark net ensures less interference from the government, which is another reason why this web is famous in European countries.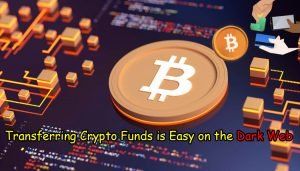 The Dark Web Offers High Anonymity And Unrestricted Access
Many people in the UK prefer to use the dark internet for anonymity due to various reasons. Cyber-attacks in EU nations are more common, which is why people resort to dark internet to hide their online activity and stay safe from cybercriminals.
People in countries such as Greece, Germany, and France prefer to stay anonymous when using online sites. These nations are also some of the top countries interested in the dark web. Security concerns on the surface web also cause people in Europe to resort to the dark net.
Some sites in Europe also experience censorship due to laws that allow agencies to block offensive or media sites on the web. These platforms create Tor versions to allow their audience to bypass censorship laws and enjoy unrestricted access.
Many Europeans also visit the dark net to view uncensored content anonymously. BBC is a British broadcasting company that has a Tor version for bypassing censorship. There are also no limitations to the type of content you can overview on the dark net.
European Drug Marketplaces Dominate The Dark Web
One of the top reasons why people use the dark net in Europe is to buy or sell drugs. The continent has one of the highest numbers of drug marketplaces on the dark internet. Some of them have also been taken down recently, but duplicate platforms by the same owners keep popping up.
The Europol has discovered that 2/3rds of European transactions on the dark internet are for drug sales. This is why the dark net is more famous in European countries. Buying and selling drugs have been made easy by the security features that this web offers.
From 2011 to 2015, drugs amounting to more than €170 million were sold globally on the dark web. Out of this, €80 million worth of drugs have been discovered in Europe. So, you can imagine the impact of illegal marketplaces on this continent.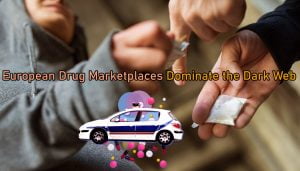 People in Europe also use the dark web for drugs because of a misconception that drugs on the internet are of greater quality than the ones you would find on the streets.
Stolen Card Data Is Easily Available On The Dark Web
Darknet in Europe is also a major hub of stolen data, which is why it attracts more users than the US. It has been discovered that more than 160,000 stolen UK cards have been listed on the dark internet for sale. Regardless of the city you live in, most onion links will be selling you data belonging to a person in a European country.
People in the UK are more susceptible to hacking and data breaches. This is why their data is frequently leaked on the dark net. The main outcome of such leaks is that they increase the number of dark users in Europe.
Many victims land up on the web to buy back their data before other people can benefit from it. Other rivals in the continent may also want your data due to blackmail and other reasons. Such competitors end up on the dark net, too.
This is why many European citizens that you will come across on the dark net will be involved in stolen data retrieval or sale.
Which European Country Is Most Interested In The Dark Web?
There are more than 40 countries within Europe, but Greece is most interested in the dark internet. It has a score of 97%, indicating the percentage of people interested in the dark internet. Most of these people are interested in hiring someone for cybercriminal activities.
For example, you may want to hire a hacker to steal your wife's online data for an easy divorce or a business competitor's corporate data to stay ahead of market trends.
Other uses of the dark net in Greece include drug sales, the sale of illegal products, and more. In the last year, more than 200,000 people have searched for dark internet in the country. Remember that your activity on the dark net will not be recorded.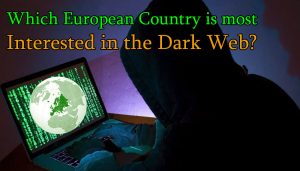 However, if you search for this web on regular browsers such as Chrome, logs will be kept by Google for statistical reasons. This is the main reason why it has been confirmed that Greece is the top European country to be interested in the dark parts of the internet.
Other European Countries That Have High Dark Web Activity
Here are some European countries that are most interested in the dark web after Greece:
Croatia
Croatia may be a small, travel-friendly country, but it has made its way to the news a few times recently. The main reason behind that is the association of this country with the dark net. Some sources may also tell you that this nation ranked first on the list of European countries interested in the dark net in 2022.
People in this European country mainly use the dark net for illegal purposes. For example, a Croatian citizen has been recently charged with running a dark drug marketplace. Those who have searched for the web in this country are mainly buyers looking to get high.
More than 94% of people in Europe are interested in using the dark net in this country. Dark crimes in this nation have also increased by at least 31% with time. This is why Croatia ranks second on the list of top European countries interested in the dark net.
If you want to avoid illegal sites on the dark net in Croatia, start using a VPN and dark links that you have researched thoroughly.
Albania
Albania may have a smaller population than large European countries such as the UK, but it has a greater interest score for the dark internet. 91% of this nation's citizens are interested in the dark in this country.
The best thing is that most dark net users in Albania use the web for legitimate purposes. This is because citizens of this nation prefer to avoid technology when conducting illegal tasks. Most Albanians do that to prevent any records from being left.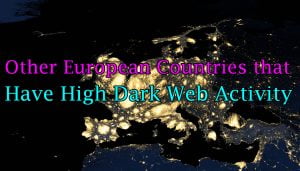 In the last year, more than 30,000 people in Albania have searched for queries related to the dark net on the surface web. Most of these people may be conducting research about dark links before accessing them. After all, not every onion URL is safe and worth opening.
Czech Republic
The Czech Republic is notorious for its illegal dark net uses. People have searched for more than 150,000 terms in the last year related to the dark net in this landlocked country. Most of these individuals use dark links for illegal purposes.
A recent example of illegal dark net activity in the Czech Republic is the extensive sale of drugs. The nation's police have caught perpetrators who were selling drugs within the country and to foreigners by supplying a larger drug marketplace.
88% of people in the country are interested in using the dark internet. Some people prefer the web for anonymous surfing, but most of them perform illegal transactions and run suspicious sites on the dark net.
Hungary
Hungary has been maintaining a high dark net interest score consistently for the last few years. The score has been 85% recently, indicating that most Hungarian citizens are curious about the dark net.
Some people are interested in buying goods at a cheap rate from the dark net. Meanwhile, others may be curious about illegal services on the web. Overall, there have been fewer reports of suspicious dark activities in Hungary.
How Can Dark Web Monitoring Protect European Users?
Dark net monitoring is a famous method that can help you protect yourself on the web in Europe. The main purpose of such monitoring is to search for leaked or stolen data on the dark net.
It can help you identify whether your personal information has been leaked on the web. You can use this knowledge to take action before cybercriminals can target you using your stolen personal information.
The monitoring can also help you identify other dark net threats through various tools. For example, you may use identity theft tools to find out whether someone else on the dark net is using your identity.
What Is The European Authority Doing To Tackle Dark Web Criminals?
Europol has set up a special dark internet team to reduce illegal activities on the web. This team is tasked with identifying dark marketplaces and taking them down if they deal in illegitimate activities.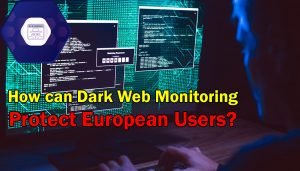 DarkMarket is the largest illegal dark marketplace in the world that has been taken down with an international operation involving Europol, the UK's National Crime Agency, the FBI, and other organizations.
This is why you can understand that the efforts of the Europol are leading to good results.
Closing Thoughts
This is all the information you require on why the dark internet is famous in Europe. People in European countries mainly use this web for drugs, retrieving stolen data, and anonymity.
Remember to always use a secure browser such as Tor to access the dark net in Europe. Keeping your VPN and dark monitoring tools on will also help you maintain your security.