There are many dark web sites that are safe to visit on the dark internet. These include mainly the legal Tor versions of multiple surface web sites. However, most of the sites on the dark web are risky to visit.
While we cannot compile all the risky dark web sites due to the large size of the dark web, there are some platforms that we can help you steer clear of.
So here is a complete guide about risky dark web sites that you should not visit.
What Dark Web Sites Are Risky To Visit?
Let's look at the top dark web links that you must avoid:
Ahmia
Ahmia is a search engine on the dark internet that people use to find links on the web. However, it is ideal to avoid this search engine when using the dark internet. This is because a fake version of Ahmia had been created on this web a few years ago.
The fake platform was by a different developer, but it had the same name and appearance as the official search engine. However, the main difference was that this platform led to scam dark websites. Many people were affected by the phishing and illegal sites that the fake engine led to.
Later, the developer of the original Ahmia realized the presence of the fake search engine and got it removed. However, the credibility of the platform has been affected permanently. You can choose to use the search engine despite this incident, but it is advised not to.
This is because you may not know whether the Ahmia link you have found is the official Onion link or a fake mirror. If someone gives a fake mirror link, you may end up suffering from a scam. Hackers may also steal your data and sell it on the dark internet.
So, it is recommended to avoid taking the risk of ending up on a fake Ahmia while wanting to use the original site. This will keep you safe from interceptions by hackers and getting scammed.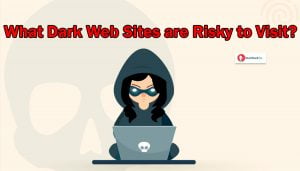 Another thing you should remember is that DuckDuckGo is a better and safer alternative to Ahmia. In fact, this search engine is the default engine of many dark web browsers.
Hydra Market Mirror
Hydra Market was an illegal marketplace that operated for many years on the dark internet. The marketplace earned billions in cryptocurrency through the sale of drugs. This is why it was the largest darknet market during the time of its seizure.
The official drug market has been shut down, but that does not mean there are no clones on the dark internet. People have created alternative mirror versions to continue the work of this platform. Visiting such clone sites is risky because they may be being monitored by the government.
When the official site was taken down, the government knew that clones could surface on the dark internet. This is why they have been monitoring the web carefully. An active mirror may be allowed to continue its work by the government so that they could find out its developer.
Whatever the case, if you encounter dark web sites with the name "Hydra Market," you must close the site immediately. This will save you from the risk of being monitored. If your identity is disclosed, you may suffer from legal consequences.
For example, you may have to pay a hefty fine for misusing the dark internet. If you place a drug order from the market and your identity is compromised, you may suffer from jail time because of the purchase. The exact time depends on the class of the drug, but it can be between 5 to 15 years.
Po*nhub
Po*nhub is a surface web site that has an official Tor version to protect its users by offering high anonymity. The platform has applied encryption on the Tor version, but that does not mean it is still safe. Dark web sites are always susceptible to hacks and government interference because of advanced monitoring tools.
If you use the site on the dark web and it is affected by a hack, your user details may be disclosed on the internet. A similar thing happened with Lolita City when it was hacked by a group, and the username list of its members was leaked on the surface web.
Lolita City was also a po*nography site, but it promoted child p*rnography. This is why it was hacked by the group. Some hacktivist groups who may not like Po*nhub's content may hack it too.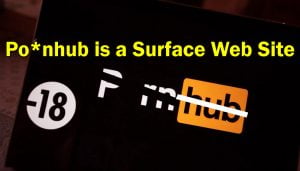 This is why it is ideal to steer clear of all po*n websites on the dark web. It can be risky to view content on them because you may be being tracked. Some people may also target a specific group of p*rnhub users due to discrimination.
For example, many LGTBQIA+ users use P*rnhub on the dark internet for added safety. Advanced hackers may target users under this category because of homophobia. The official Po*nhub version on the dark web may seem safe, but it is still penetrable.
Tor2Door
Tor2Door is an illegal P2P marketplace on the dark web that allows people to buy various items. People who want to sell things can set up their account as a vendor on this site. Meanwhile, buyers can place orders from the sellers.
The platform has been charging a commission fee from the sellers to earn their profit. These features may make you seem that this is one of the safest dark web sites to use, but that is not true. Recently, Tor2Door has pulled off an exit scam.
Many e-commerce dark web sites perform exit scams when they have gained the trust of their vendors and buyers. Tor2Door has vanished from the dark net, preventing sellers from accessing their funds on the site's wallet.
Dark web sites pull off an exit scam by withdrawing funds from the wallets of people using their platform and then shutting down the site. Anyone who uses the onion URL of Tor2Door has been seeing a prompt that says the site is down.
People who ordered from the site and sellers who sold through the platform lost a significant amount of money. Remember, sites like Tor2Door vanish for some time and become active again to perform a scam again.
The onion URL of the site may be the same, but its name may appear different. Whatever the case, you must remember that Tor2Door is an unsafe site. If you visit the link and the site is active, close the tab immediately so that you don't risk your safety.
You should also not sell or buy from the platform if it is active in your region. This is because the platform may be waiting for the right time to perform an exit scam again.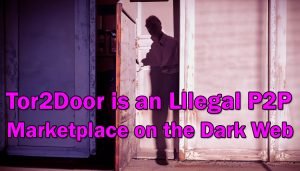 AlphaBay
AlphaBay is one of the famous dark web sites on the dark internet for various reasons. It was one of the largest drug markets on the dark net after the Silk Road. The website operated for many years before being taken down in 2017.
An operation was led by the FBI to eliminate this platform from the dark net. The government was successful in removing the site and arresting its founder. However, the platform was launched again in 2021 by its alleged co-founder.
The drug marketplace operated again for a few years to earn a profit. However, it went offline a few months ago, in 2023. You should remember this inactive status is not because of a government takedown.
This means that the site was shut down by the developer. The website admin may have made the platform's address inactive due to the risk of getting shut down by the government. The developer may also be revamping the platform to launch it again properly.
Regardless of the status, you must stay away from AlphaBay if it becomes active again on the dark web. This is because the government has been investigating the platform.
Besides that, the sudden vanishing of the site has led to many people paying for drug orders but not receiving them. It is plausible that the site may have been launched again to perform an exit scam. This is why you should not use AlphaBay or any of its active mirrors.
Wasabi Wallet
Many people consider Wasabi Wallet to be a safe option for storing their digital currency on the dark internet. However, that may not be true. This is because the platform is under the lens of Europol.
Some authorities believe that the platform has been using its services for illegal purposes. It is also reported that the wallet may be laundering money for Chinese spies. This is why the program has recently come under the radar of the government.
The wallet has been denying the allegations, and no proper action has been taken against it. This is why it is currently active on the dark web. However, that may not be true in the future.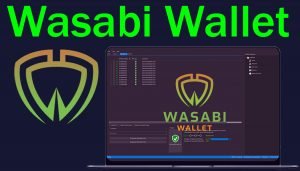 If strong evidence against the Wasabi Wallet is presented, the site will be taken down by the government. During that time, if your money is present in this wallet, you may lose access to your funds. This is why it is time to find a new crypto wallet if you have been using Wasabi.
The Hidden Wiki can help you find reliable dark web sites offering similar crypto services as Wasabi without being under the government's radar. You can also transfer your funds to a surface web wallet temporarily until you find a new dark wallet.
Remember, once dark web sites are taken down, and it is difficult for them to recover. The money lost with the platform is also never recovered. Your transaction history may also cause you to suffer penalties and jail time if you use the funds for illegal activities.
Genesis Market Mirror
Genesis Market was one of the dark web sites that sold stolen data on the dark internet. The company was a leading marketplace on the web for a few years. After the takedown of Hydra Market, the FBI led an operation against Genesis Market.
This is because the data they were selling was stolen from leading corporate companies. All the other services by the platform were also illegal, causing the developers to suffer serious consequences. The original site is not active, but its mirrors have been appearing on the dark web from time to time.
If you encounter a Genesis Market selling stolen data on the dark web, you must be careful. The platform must be a fake mirror trying to exploit you. This is because many people don't realize when original dark web sites are replaced by fake mirrors.
The main reason behind that is that the appearance of the platform may be the same as the original. Its link may also be the same except for a difference of a single letter. So you must be wary when seeing a Genesis Market on the dark net.
Sometimes, the marketplaces are relaunched by founders, co-founders, or staff members to continue the work. However, you should avoid the platform even if it's original. This is because the marketplace may come under legal scrutiny again.
Instead, you should look for safer dark web sites that are not involved in illegal sales.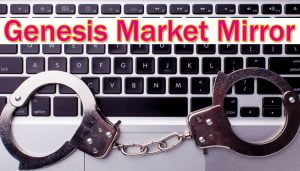 Sinbad
There are many dark web sites that you can visit on this web to access crypto mixer services. However, you must avoid Sinbad if it is on your list. This is one of the worst dark web sites to visit because of its connection with a former illegal mixer.
Blender was a crypto mixer that many people used to obscure the blockchain history of their Bitcoin. It was one of the dark web sites that was sanctioned by the US government. The company was accused of laundering cryptocurrency for criminals.
Because of the sanctioning, Blender is not available in the US. It also lost many of its customers throughout the world. Recently, Sinbad has been gaining traction as one of the dark web sites for crypto mixing.
However, you should be delighted immediately. This is because it has been discovered that Sinbad may be Blender with a new name. It is highly likely the platform has been discovered by the founder of the formerly sanctioned mixer.
This is why it is one of the riskiest dark web sites to visit. You should avoid using it for your mixing needs because if the platform is sanctioned or taken down, you will lose your money.
The mixer may also put you under the government's radar because they may believe that you are using the platform for illegal purposes.
InTheBox
InTheBox is one of the dark web sites that help malware developers and criminals. It deals with web injects that allow a person to extract information from someone's phone and browser. The site sells this malware to various people on the dark net.
It has become one of the largest illicit dark web links on the dark internet. This is why you must stay away from the platform. Ending up on the site can put you on the government's radar if they are investigating the platform.
You may also end up being hacked by the platform because any site that deals with selling malware has the means to hack its customers. This is why it is necessary to stay away from all dark web sites that connect you with hackers or spying software.
It is also ideal to remember that buying malware from the dark internet is illegal. This means purchasing web injects from InTheBox will cause you to commit a crime. If the sale is revealed to the government, you can get into significant trouble.
Landing on unsafe dark web sites can cause you to suffer from a penalty of a heavy fine. You may also get jail time if you purposely purchase illegal items from specific dark web links.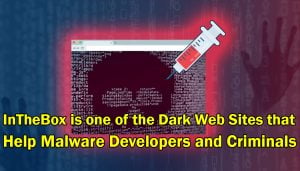 Liberty Market
There are many dark web sites that offer you access to illegal and legal services. Liberty Market is a platform that specializes in selling counterfeit documents and drugs. It can also sell you legal items, such as licensed software, at a budget-friendly price.
However, you should not be tempted by these features of the site. Liberty is one of the riskiest dark web sites to visit because of its wallet function. When you want to purchase items, you will have to transfer funds to the wallet of this program and use them to pay for the purchase.
You can withdraw Bitcoin and Monero from the wallet at any time, but this is where the risk begins. Many sites that encourage you to send money to a wallet before purchase perform exit scams often. One of the top examples of such dark web links is Tor2Door.
Liberty Market also offers similar services as Tor2Door, according to its description. Besides that, there is not much information available on this dark website on the internet.
This is why it is best to avoid buying things from Liberty Market. You may lose your funds if the site decides to vanish and steal your cryptocurrency.
How To Avoid Risky Dark Web Sites?
Here are some things that will help you avoid risky dark web sites:
Use The Hidden Wiki
The Hidden Wiki is one of the best dark web sites that you can visit on the dark internet. It is a directory with many onion URLs to help you find different dark websites easily. The best thing is that the platform is continuously updated.
This means scam dark web links are flagged and removed often. People may also be guided on how to stay safe on this web easily. You can use the informational posts of the Hidden Wiki and its links to navigate the dark internet easily.
Remember, not all dark web sites on the directory are not safe. This is why you must also perform your own research about specific dark websites before visiting them.
Read The Latest News Articles
News articles play a crucial role in helping people stay away from criminal dark websites by raising awareness, providing information, and fostering a sense of accountability.
These articles serve as powerful educational tools, shedding light on the dangers and illegal activities associated with dark web platforms. One of the top sites that cover reports about dark web crimes is Wired.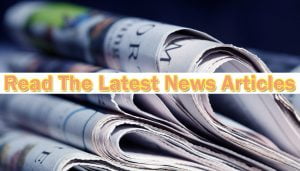 You can read about marketplaces that are being investigated on the dark web to stay away from them. If you encounter their mirrors of taken down dark web links, it will be easy to identify them.
News reports also feature stories of individuals who have faced legal consequences for engaging in dark web activities, emphasizing the risks and potential legal ramifications. This deterrence effect can dissuade curious or potential users from venturing into these criminal territories.
Additionally, news outlets may collaborate with cybersecurity experts and law enforcement agencies to share tips on how to protect personal information and avoid inadvertently accessing dark web links.
By offering practical guidance and promoting digital literacy, these articles can help you make informed choices, ultimately contributing to a safer online environment.
Final Words
This is everything you need to know about the dark websites that are risky to visit. There are many other suspicious platforms on the dark internet. The best way to identify them is by seeing their services.
Platforms that sell stolen data or illegal documents are unsafe to visit. They may be being monitored by the government. This is why you should steer clear of them.
Illegal drug marketplaces on the dark web also pose significant dangers. The use of cryptocurrencies for transactions on these marketplaces is also risky because you may not be able to track your payment.
Many marketplaces perform exit scams because of the lack of regulation. If you lose your money, you cannot complain to the government without making it known that you were buying an illegal item. This is why the best way to keep yourself safe is by avoiding risky sites.