The dark web is a deeper part of the internet that allows you to browse websites while maintaining your anonymity. It is infamous for its illegal marketplaces. However, the dark web has much more than suspicious sites.
Many internet users like surfing different sites on the dark net. If you want to know whether the dark web is good for normal internet users, you're in the right place. Let's look at the role of this web for regular users.
Benefits Of The Dark Web For Normal Internet Users
It is important to understand the pros and cons of the dark web to understand its importance for normal internet users. So here are some benefits to help you understand this web:
Anonymity
Every beginner and advanced internet user knows that the dark web is the best option for maintaining online anonymity. The Tor browser does not keep long-term records of your history. All browsing activity is deleted immediately when you quit your dark web session.
There are many reasons why people wish to remain anonymous when surfing the web. You may want to protect yourself from cybercriminals and ransomware attacks. If you visit sites with sensitive news content, you may not want your visit recorded for safety and legal reasons.
Some people also use this part of the internet to view sites anonymously in their restricted region. Censorship laws may also prevent you from using the regular internet. This is why many normal internet users are shifting towards using the dark web.
The dark net also protects a user's privacy by using decentralized hosting for its sites so that third parties don't have access to the website content on this web and their visitors.
Many innocent people love this level of security when surfing websites because it offers them peace of mind. Government interferences are also reduced on the dark net due to high encryption and other safety methods.
A normal internet user can visit any site they want to and download any torrent without worrying about fines.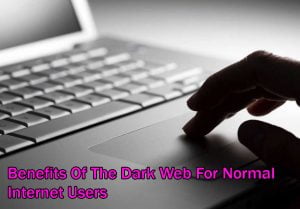 Easy Access To Hidden Services
Every internet user is a bit curious about the world beyond the regular web. The dark web offers access to new sites that you will not find on the standard internet. Such platforms come under the hidden services category of this web.
Remember, just because a service may be hidden that does not mean it is illegal. This is why not every site you will encounter on the dark internet is unsafe. Hidden services are also called onion services on the Tor browser.
The primary reason behind its alternative onion name is that addresses under these services mainly end with ".onion" instead of ".com" like on the regular internet.
Another main feature of this service is that it protects the anonymity of dark web users and websites. An IP address of a site will not be identified on this net. This means that the host's location and content will be hidden from external sources.
No information on website visitors is recorded for added security. This is why normal internet users can rest assured that their IP addresses and device locations will not be revealed to the government or cybercriminals.
Hidden services can also help you perform your duty to the local community without worrying about your safety. For instance, you may use a whistleblowing platform to expose a company indulging in illegal activities.
These onion addresses can help you make the public aware of different crimes without any repercussions.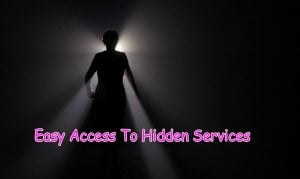 The Dark Web Encourages Freedom Of Speech
Have you ever seen a post on the regular internet about politics or investigative journalism and decided to comment on it but gave up on the idea due to the fear of reprisals? Many people do not exercise their right to freedom of speech on online platforms for this reason.
You may worry that the government may track your activity and charge you with fines. Some people also end up in jail, especially in countries with strict censorship laws. This is why many people cannot speak their minds on the regular internet.
The dark web is a savior for such people because it allows them to practice freedom of speech without worrying about the government. Participating in discussion forums can let you speak to your community while keeping your identity hidden. You may also make social media accounts anonymously to view posts that resonate with you despite their content sensitivity.
What's so great is that many normal websites, especially those related to journalism, understand this dilemma. This is why they have official Tor versions to help you view their posts without government interference and censorship restrictions.
ProPublica is a prime example of a site with a Tor version that specializes in investigative journalism and posting sensitive articles. Normal internet users can not only view posts anonymously, but they can also share their thoughts in the public comment section with peace of mind about their online security.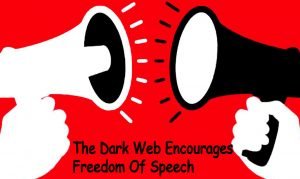 You Can Buy Things That Are Not Available In Your Region
The regular internet has many websites of international brands that allow you to buy items. You can also visit e-commerce platforms to get different things. However, there are some brands that may not sell officially in your region due to restrictions.
Some things that are legal to buy in other parts of the world may not be available in your region. It may also be necessary for you to have that item for medical or other reasons. That is where the dark web is useful for normal internet users.
You can use a marketplace on this part of the internet to get things that are unavailable in your country. Getting an item this way will be illegal, but it does not necessarily have to be unethical. Some people also use this web to buy items that are too expensive on the regular internet at a cheaper rate here.
Remember that the usage of the dark web will only be questionable for you if you use it to harm others or buy items that can cause harm to you, such as drugs. This is why being mindful can help you use this net for good without putting yourself in legal turmoil.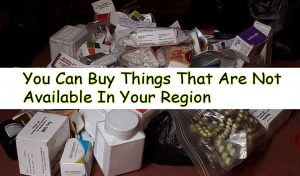 The Tor Browser Is Legal
It is a common misconception that the Tor browser and the dark web are illegal. This is why many normal internet users refrain from using these two things. However, that is not true.
Tor has been created by the US government and receives funding through official routes. That means the platform is not illegal to download or use. The dark web itself is also not illegal, so you will not get into trouble for using it.
It also depends on how you use the dark web for personal or professional reasons. This net has many legal sites that you can use while keeping your online activity hidden to enjoy greater privacy. Government agencies also do not monitor such sites on the dark web, allowing you to enjoy stress-free surfing.
The only time using the dark internet becomes risky is when you indulge in illegal activities. Buying harmful drugs, weapons, or stolen data are some examples of suspicious activities on the dark net. Avoiding sites that specialize in these services allows you to stay safe on this web and use it for good.
Since the Tor browser is legal, you also don't have to worry if you download it to end your curiosity about the dark web and how it works.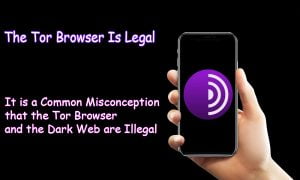 How Does The Dark Web Threaten Normal Internet Users?
The dark web has many good things, but that does not mean it does not have a bad side. There are various risks that a normal internet user is exposed to when using this part of the internet.
Here are the dangers of the dark web that a regular internet user like you may face:
Cryptocurrency Scams
The general rule of using the dark web is to use cryptocurrency for transactions on this web. You can use Bitcoin, Ethereum, NFTs, or other coins for buying items and subscriptions on the dark internet. This payment method exposes a normal internet user to crypto scams.
You may encounter fake wallets that can steal your funds without you even realizing it. Websites on this web also take advance payment on every purchase. This is why there will always be a risk of not getting the delivery and losing your funds.
These scammers use similar methods as on the regular internet for frauding people. The main difference is that such sites on the standard web can be taken down easily through government monitoring, ad networks, and other ways.
However, it is difficult to remove such platforms from the dark internet due to a lack of monitoring. This web is also less regulated than the normal web, making purchases on it riskier. Normal internet users can take safety steps such as using a reliable directory to find sites on the dark web instead of using the regular search engine.
Taking precautions to avoid dark web dangers can help you avoid crypto scams. However, it is still a real threat that many people cannot avoid.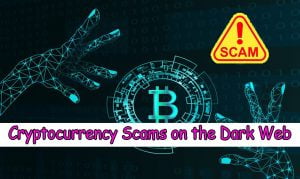 Fake Sites
Encountering fake sites on the regular internet is a common thing for many people. Such platforms are also present on the dark net. The only difference is that it is easy to identify such sites on the regular internet due to ads and more awareness by the government.
You can also find information about fake platforms on discussion forums on the regular internet. The same thing cannot be said for the dark internet. There are many sites with duplicate fake versions that are difficult to identify until it is too late.
This difficulty arises because onion addresses are very different than regular internet URLs. A difference of one letter can lead you to a fake version of the site you are looking for. The platform may have the same name as the platform you wanted to visit.
So you may not realize it is a mirror site, especially if you're viewing the site for the first time. Normal internet users are also less aware of mirror platforms than advanced dark net users. Such sites also perform phishing scams more frequently.
Some platforms also create fake sites to steal your data and sell it on dark net marketplaces. This is why it is important to be highly alert when using the deeper part of the internet.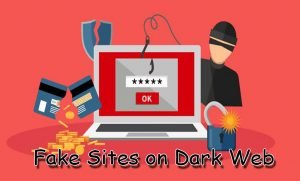 The Dark Web Can Bring You Under The Government's Radar Unknowingly
Regular internet users believe that there is no government monitoring on the dark net due to extensive security methods. This is not true because law enforcement agencies have been improving their technology and security teams to monitor activities on the dark internet. The monitoring is limited to specific marketplaces that have a high potential for suspicious activity, so this risk may not always be present.
However, if you visit a marketplace that is on the FBI's or other agencies' radar, you can also come on the map. This means you may have to cooperate with law enforcement or face jail time, depending on the situation. Regular internet users are rarely aware of this risk, so they can get into trouble more often on the dark web.
Many people visit an Onion link without knowing fully about the site it redirects to. You may also purchase from different platforms without researching thoroughly about them. Such habits can get you into trouble with legal authorities.
This is why it is important to conduct research before visiting sites on the dark internet. You can also view news articles on the regular internet about this web to update yourself on marketplaces under the government's radar.
Avoiding risky platforms makes dark net surfing easy for regular internet users.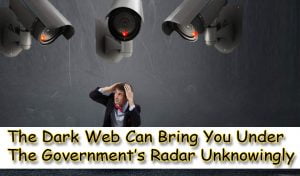 How Many Normal Internet Users Use The Dark Web Daily?
The dark internet may make up a small percentage of the web, but it has more users than other parts of the internet. In 2023, more than 2 million people use the Tor browser daily. It is also known that most of these individuals use the dark net for legal activities.
One of the top reasons for most regular internet users to use the dark internet is to bypass censorship laws in their region. The majority of these people are also male. Only less than 10% of females use the dark internet.
People in the US also have more Tor visitors than any other country.
How Many Websites Can Normal Internet Users Access On The Dark Internet?
Regular sites that are available on the surface web can also be accessed on the dark internet. Apart from that, there are at least 30,000 hidden sites on this web that you cannot access without a Tor browser. This high number is another reason why many normal internet users use the dark internet.
It is important to notice that most of these hidden sites are illegal. They may also indulge in suspicious activities that can put you in legal trouble, especially if the dark net is monitored in your region more strictly.
This is why normal internet users have to consider various factors before choosing the dark net to be their primary web for online activities.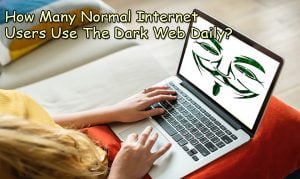 Is The Dark Web Good For Normal Internet Users?
The dark net can be good or bad for normal internet users. This mainly depends on the activities of a person on the web. If you use this part of the internet for legal things, you will never get into trouble.
Performing legal activities on this web can also be good for you if you want to maintain your anonymity. The dark net can help you keep personal information hidden while indulging in normal surfing. For instance, you can read articles on this net to enhance your knowledge.
You can also use Facebook legally on Tor due to its dark version. BBC also has an international Tor mirror to keep people outside the UK updated about news around the world.
However, the dark internet can also be bad for normal internet users due to illegal marketplaces. Remember, you will always have the choice to select platforms you want to engage in. Avoiding suspicious sites can prevent the dark net from being bad for you.
Final Words
This is everything you need to know about whether the dark internet is good for normal users. Remember, every person who uses the deep web has been a regular internet user in the past. This is why how the dark net will affect you depends solely on your choices.
Indulging in illegal activities will increase the risk of bad outcomes and make online surfing dangerous, even on the dark net. On the contrary, this web can be the best thing that has happened to you if you take the right safety precautions.
Using a reliable directory such as the Hidden Wiki and a VPN are some things that will keep you safer on the dark internet.